About Helen Whitfield

Helen Whitfield is a landscaping enthusiast and a professional landscape designer. She has been designing AWARD-WINNING landscapes for more than 19 years now and has been featured in many magazines and publications.
She is the founder of Ideas4Landscaping.com - The 1-stop database of over 7000 high-resolution photos, plans and the freshest ideas on landscaping. Helen envisioned this collection as a design package suitable for beginners & professionals which allows anyone to begin designing their dream home landscape immediately.
Helen currently lives in Chicago , IL with her husband and two sons.

Helen Whitfield,
Landscape Designing Extraordinaire, Educator, Member of ANLA
About Helen | Google Profile+


Click Here To Visit Ideas4Landscaping.com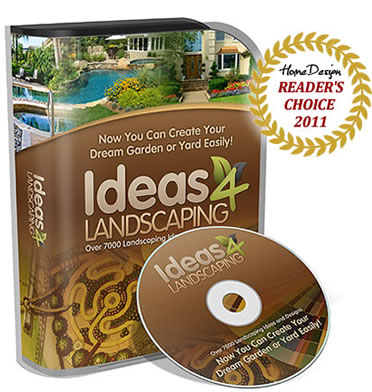 Click Here To Visit Ideas4Landscaping.com

Ideas4Landscaping.com
2219 N Rockwell St, Chicago , IL United States
Home | Order Page | Affiliates